EcoStruxure™ Foxboro DCS - Distributed Control System

Provides measurable operational profitability improvements

EcoStruxure Foxboro DCS (an evolution of Foxboro Evo) is an innovative family of fault-tolerant, highly available control components, which consolidates critical information and elevates staff capabilities to ensure flawless, continuous plant operation.
Ignite Your Profit Engine

Learn how EcoStruxure Foxboro DCS helps process plants consistently deliver measurable operation profitability improvement safely, enabling 100% ROI in less than a year.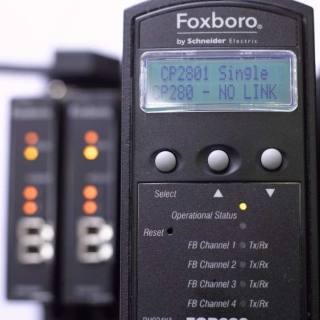 Resources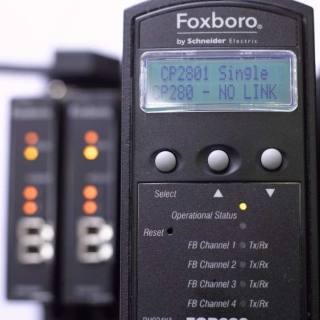 Features
Packed with state-of-the-art OT technologies like Dynamic SAMA, Engineer Anywhere and Control Anywhere capabilities, Visualization and Situation-Awareness functionalities, and the latest IT technologies in mobility, cloud and analytics, the Foxboro DCS is architecturally optimized for Smart Design and Flexible Engineering reducing capital and operating expenses, protecting operational integrity while enhancing decision making, problem resolution and workflow.
With unified control and safety through integration with the industry-leading EcoStruxure Triconex safety systems, the Foxboro DCS provides a powerful platform to turn your industrial automation into the Profit Engine of your business, driving measurable operational profitability, safely.
Benefits
• Future-proof technology preserves your investments
• Customizable, embedded real-time accounting models measure and control financial value of every point of the process
• Drives measurable operational profitability at every level of the industrial enterprise
• Delivers 100% ROI in less than one year
EcoStruxure Foxboro DCS technology platforms
Controller & I/O

Workstations

Network / interfaces

Operations

Engineering

Historian

Asset Management

Advanced applications
Process Automation Learning Services
Explore our digital and in-person courses, specially designed to ensure the technical skills of your automation workforce are future-ready. Or request a custom learning solution to address your unique training needs.
Documents and downloads
Access offer documentation, support information, certificates, customer references...
Automation services
Maximize your business infrastructure in order to face increasingly stringent demands on productivity, safety, equipment availability, and performance optimization.