Discover eConversion mode
With rising electricity demand and energy costs, the requirement for sustainable, highly available, cost-optimized power protection is more urgent every day. eConversion is a high-efficiency operating mode that delivers a 3x reduction in UPS energy consumption by boosting Galaxy V-series UPS efficiency up to 99%. 
Achieve these savings with maximum protection – eConversion mode meets the same Class 1 performance rating as Double Conversion and has proven itself well-adapted for both data center and business-critical applications.
eConversion application
Calculate eConversion savings
Thousands of customers have already adopted eConversion to protect their critical loads. After years of field experience, eConversion has been chosen as the default mode for Galaxy V series.
Visualize your electricity savings and carbon emission reductions with our eConversion Savings Calculator. Your journey to sustainability starts here.
Discover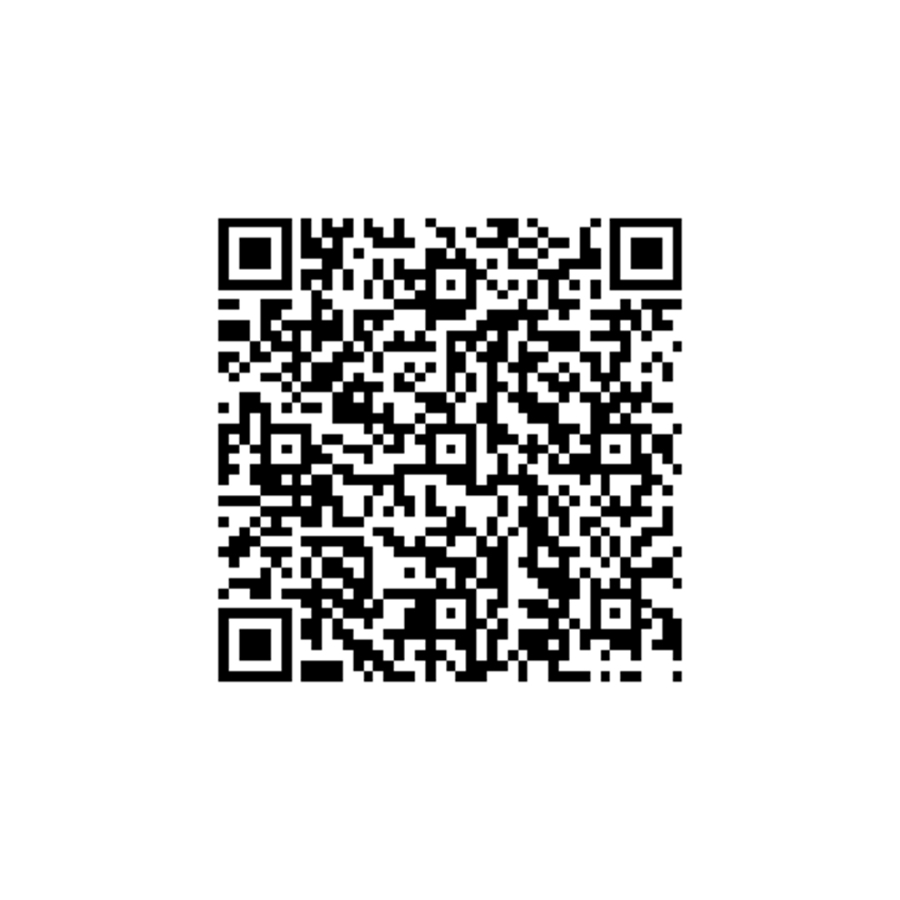 eConversion Live from the Lab 1: Efficiency gain observed when using eConversion
eConversion Live from the Lab 2: How the system behaves in case of a mains outage
eConversion Live from the Lab 3: How eConversion performs input power factor correction
Key features
Class-1 protection matches Double Conversion: eConversion's performance has been certified Class-1 per IEC® 62040-3.

Third-party certified performance: eConversion is the first UL-verified high-efficiency mode.

Excellent load protection, including patented zero-break transfer design: Your UPS continues to deliver input power factor correction, harmonic filtering, and no-break transfer to double conversion mode or battery operation.

Continuously charging batteries: With eConversion mode, your batteries are ready when you need a runtime.

Upstream fault protection: Delivering high-quality power means protection against short circuits at input and output, including our patented input short circuit protection.
Typical + 2% efficiency improvement:
All galaxy V Series measurements show a typical 2% efficiency gain when using eConversion, up to 3.8% gain depending on products and configuration.
Compatible Galaxy V series
UPSs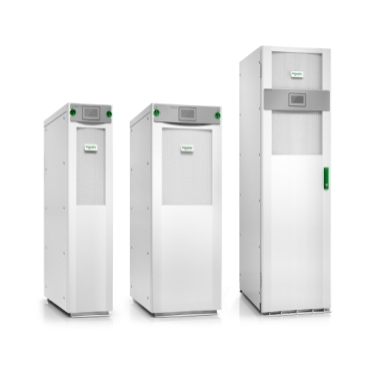 Galaxy VS
Galaxy VM
Galaxy VL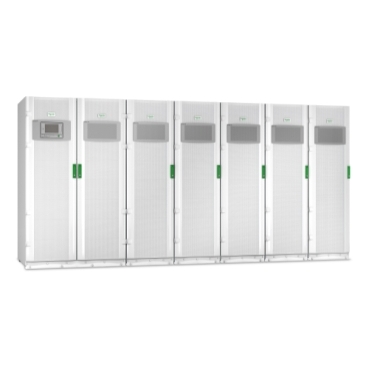 Galaxy VX