Discover Schneider Electric
If you'd like a first-hand look at the solutions we offer for your industry, visiting one of our global Innovation Hubs is a great way to get an in-depth, tailored exploratory demonstration of our latest innovations and philosophy.
Our Innovation Hubs provide: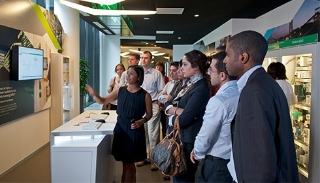 Educational experiences
Join us for dedicated training sessions, hands-on solution exploration, and tours.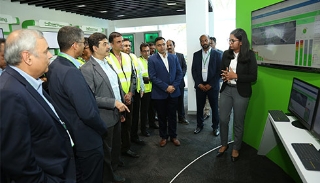 Expert forums
Take part in comprehensive discussions and tailored EcoStruxure presentations with executives and top engineers.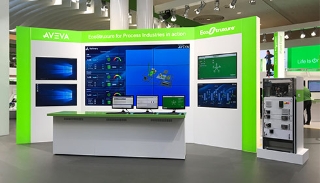 Events and product launches
Discover the latest technology, solutions, and innovations in your industry at our exclusive events and product launches.
We welcome all types of visitors to our Innovation Hubs, including students, CEOs, and everyone in-between.
Andover Innovation Hub and Labs
Home to one of our five global research centers, this site showcases solutions for Building Automation, Secure Power, Industrial Automation, and Microgrid.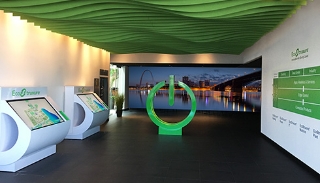 St. Louis Innovation Hub
The St. Louis (MO) Innovation Hub serves as our executive briefing center and is one of the world's top power and cooling R&D centers.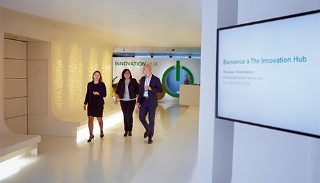 Paris Innovation Hub
Our showroom near Paris, France is located within Le HIVE, our company headquarters.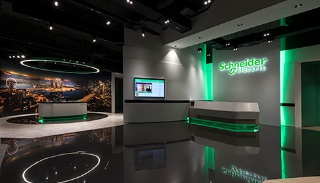 Singapore Innovation Hub
Built in 2017, this Hub features unique exhibits and caters to all customer types.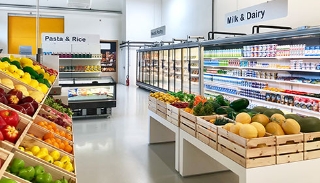 Venice Innovation Hub
Experience retail digitization in a showroom that replicates real-world scenarios. Reimagine the retail industry with our EcoStruxure for Retail solutions.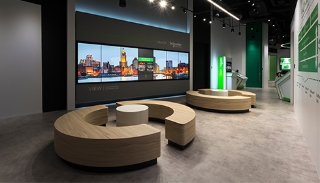 And 30+ Innovation Hubs worldwide
With more than 20 Innovation Hubs all over the world, we're never very far from you.
Innovation Hubs by the numbers
20+
Innovation Hubs worldwide, in more than 10 countries.
3,000+
square meters of dedicated demo space globally.
30+
new locations in development.
Find an Innovation Hub near you, today
Search for a Schneider Electric Innovation Hub in your country or region.