A marathon with a purpose
Set in the heart of Paris, Schneider Electric Marathon de Paris aims to inspire runners into green running, diversity, inclusion, and participating in local communities.
Start training, motivate your loved ones, and come run the most legendary route in the most beautiful city in the world.
Learn
Running the extra mile - Sustainability at home and at work
For runners passionate about sustainability as much as we do, why not explore further how we can push these boundaries at home and at work? Explore these options in our Expo happening in the Marathon.
Wiser makes your homes smart and sustainable
Leave a positive footprint in the world we live in and take it a step further by discovering cutting-edge innovations that help improve energy savings and optimize renewable energy use at home – a game-changer for sustainable living.
Learn
Join Green Runners to make a positive impact
The Schneider Electric Green Runners community is a global group of environmentally conscious running enthusiasts. We take action throughout the year to reduce our environmental impact. Share your journey using #SEGreenRunners.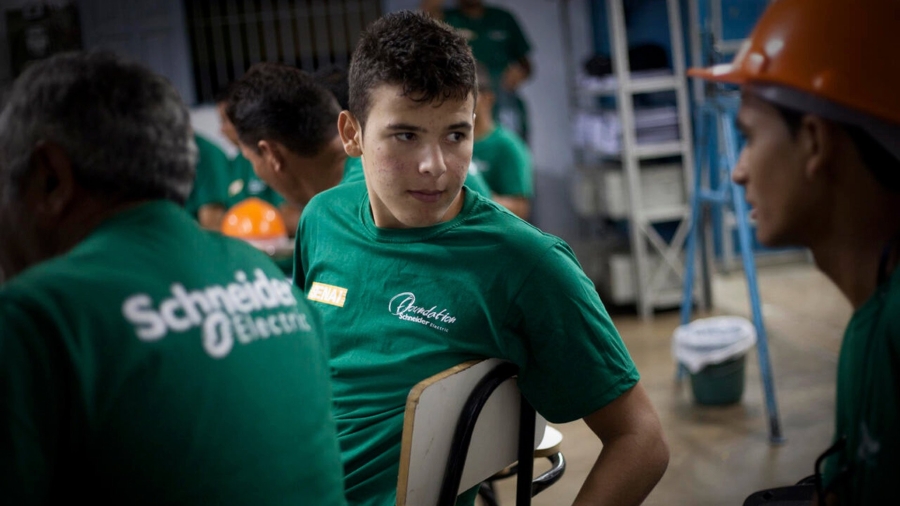 The path to socially-responsible and carbon-neutral racing
Carbon neutrality was a goal we proudly achieved in 2019, and we didn't stop there. Through the Schneider Electric Foundation, we support projects that offset the unavoidable emissions of the marathon in a country renowned for its tradition of long-distance walking, Kenya.