ArcelorMittal Belval: Customer Story Key Figures
15–20% cost savings on the new MV power line
170 equivalent metric tons of CO2 saved
5–10% downtime reduction
Resourcing sustainability
Find out how the mining, minerals, and metals industries can become greener while increasing productivity.
Forging a greener future

See how ArcelorMittal managed to achieve both its business and sustainability goals while modernizing the electrical installation at its Belval facility.
Discover EcoStruxure
Learn how your business can achieve success with EcoStruxure: Innovation at Every Level.
• The Belval facility was experiencing issues due to an aging electrical installation, posing safety and downtime risks.
• ArcelorMittal started looking for a company capable of modernizing the installation in line with its sustainability commitments.
Apps, Analytics & Services: EcoStruxure Asset Advisor, MPS Consulting and Audit, Modernization and Recovery Services
Edge Control: EcoStruxure Power Monitoring Expert
Connected Products: Smart sensors, protection relays, MV circuit breakers, MV switchgear

• Modernization Performance Safety (MPS) audit to assess the MV network condition.
• Retrofitting 13 switchgear and adding temperature and hygrometry sensors for condition monitoring.
• Replacement of 5 oil transformers with dry-type transformers.
• 15–20% estimated cost savings on the new MV power line.
• 170 equivalent metric tons of CO2 saved.
• 26 metric tons of materials saved.
• 5–10% estimated downtime reduction with equipment condition monitoring.
Sébastien Michon, Industrial Project Engineer, ArcelorMittal Belval Luxembourg
Customer Testimonial
"If I had to sum up this project with Schneider Electric in three words, it would be: proximity, flexibility, and support."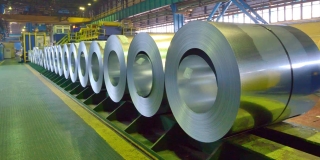 Solutions for the metals
industry
Access more customer stories
Don't stop here. We've got lots of success stories to browse through.
Discover EcoStruxure
Learn how your business can achieve success too.