The world's appetite for electricity is growing. And the global energy markets are changing globally.
As a massive migration to renewable energy gains momentum, many people are taking advantage of the change and embracing prosumer technologies.

Meanwhile, with 24/7 availability becoming ever more critical, grid reliability improvement is a key concern and a strategic initiative for many Electricity Companies.
For energy consumers, communities, and companies, it's an opportunity to achieve better efficiency, flexibility, reliability and resilience.

With its digital architectures and services, EcoStruxure Grid bridges the gap between the supply and demand sides, providing an End-To-End software cycle (from design, build, operate to maintain) to help Electricity utilities achieve a more sustainable future.
And, because reliability of electricity supply and data integrity are key, it helps protect against cyber-attacks by mitigating cyber risk. Allowing utilities to sustain operational confidence.
Watch our latest customer interviews
Enel's Ricardo Pérez Sánchez
Actions for the planet require a circular economy approach and close cooperation with suppliers to create an impact. Take the example of green and digital MV technology powered by air.
Iberdrola's Carlos Bergera Serrano
Electromobility and electrified transport bring vehicles closer to sustainability. Achieve even better results by combining it with technologies enabling grid decarbonization.
Engie Indonesia's Christophe Comte
Energy is fundamental to everyday human life but not everyone has this right. What can corporations do to improve energy access?
Explore more about EcoStruxure Grid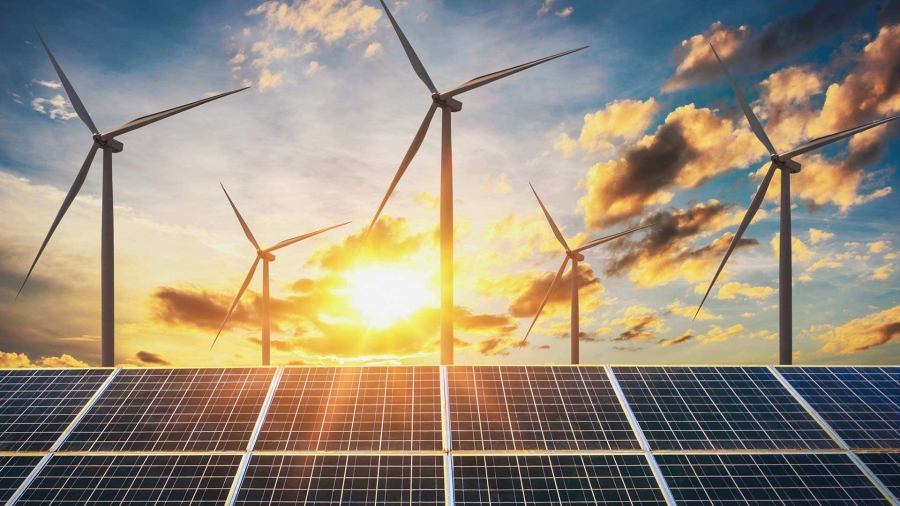 $18-33 billion
Saved on average annual economic costs of severe weather in the U.S.
50%
World electricity will come from wind and solar by 2050
979 TWh
Electricity needed to serve all electrical vehicles in 2030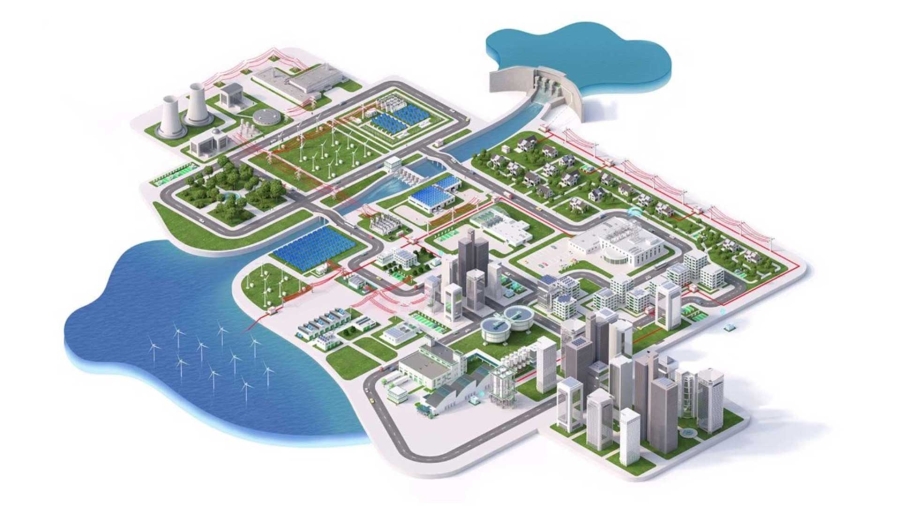 1

Connected Products

2

Edge Control

3

Apps, Analytics & Services
Remote control & monitoring insights on mobile tools for safer maintenance and operations.
Secure, reliable & efficient grid, substation & meter management
Smart grid analytics for efficient operations, predictive maintenance and investment plans. A complete services portfolio - from field instruments to control room - to help optimize assets, people, equipment and plant, at every stage of your asset lifecycle.
RM6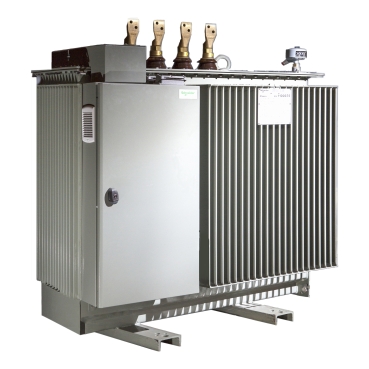 Minera SGrid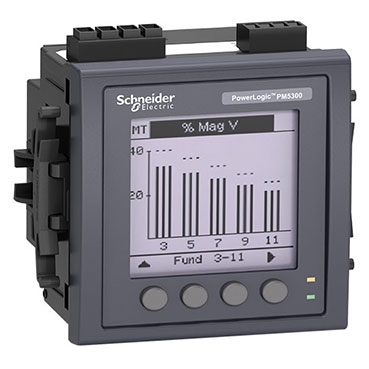 PowerLogic
EcoStruxure ADMS
ArcFM
DERMS
Contribute to a low-carbon future
Electricity companies need to apply modern strategies for leveraging smart grid and microgrid tools, as well as more environmentally-friendly, smart switchgear, and a circular economy approach, to help them meet and exceed regulatory targets toward a low-carbon future.
Explore more about EcoStruxure Grid
The future of energy is here
Hear from our Chief Strategy Officer, Emmanuel Lagarrigue, on how Digitization, Decentralization, and Decarbonization are reshaping the way we generate, distribute, and consume electricity.
Embrace the change
Electric distribution grids are no longer a one-way street. Today, prosumers and renewable energy sources are challenging traditional supply and demand systems. How can electricity companies adapt?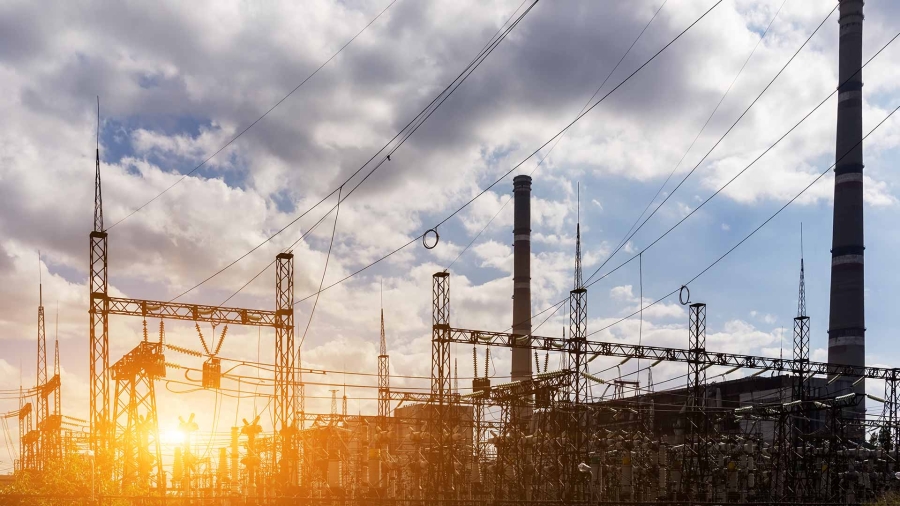 Digital substation
Our solution combines interoperability, cybersecurity and connectivity, leveraging IoT to make inform smart grid operators by collecting real-time information from the field to the enterprise level for asset management.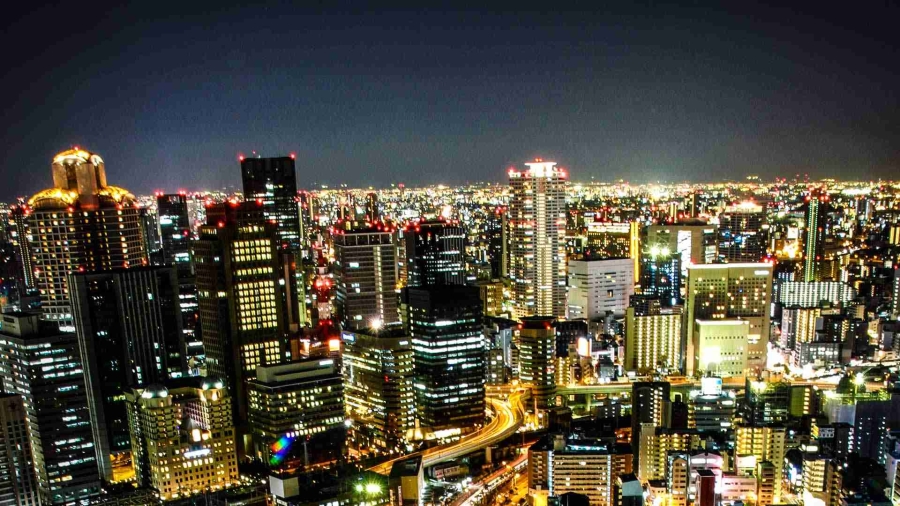 EcoStruxure for Power and Grid
Smart utilities increasingly embrace intelligent solutions, new business models and new customer services to grow beyond energy sales. Discover our wide portfolio of offers enabling their transformation.
Discover EcoStruxure™ Grid Customer Stories
Enel
Enel has upgraded their grid with EcoStruxure Grid solutions to accelerate their clean energy provision.
SA Power Networks
A bold ambition: keeping electricity flowing for 1.5 million households through the most extreme storms
Discover Innovation Summits
Digital Grid Unleashed: Strategy Talk
In the complex new energy ecosystem, digitization and innovative medium-voltage technologies allow electricity companies to benefit from the disrupted energy landscape and realize sustainability ambitions.
Utilities drive sustainability
Discover insights from thought leaders in utility sustainability. Watch panel discussion about EcoStruxure for Power and Grid helping with today's advancements and tomorrow's strategies.
Vision for a sustainable future
We can all participate in a step-change in efficiency and possibly reconcile the paradox between progress for all, and a sustainable future for our planet. Hear about our vision and actions.
Innovation World Tour
Discover Innovation Summits, Innovation Days and Innovation Talks and how we help customers prepare for success in the Digital Economy. Learn to thrive in a rapidly changing world.
Experience innovation near